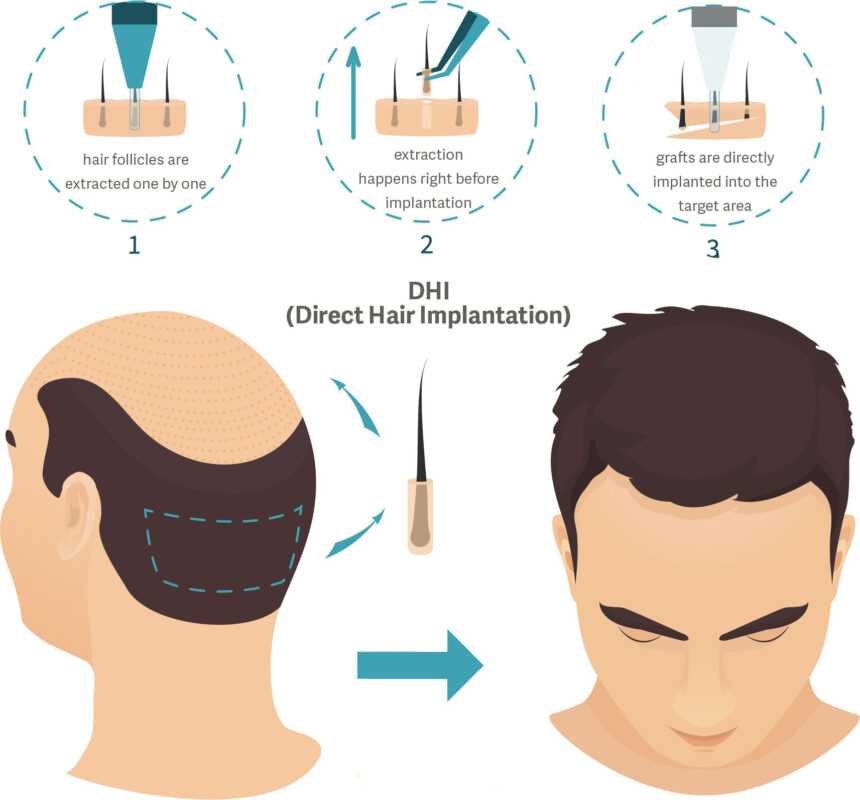 Procedure of the DHI hair transplant
With this method, the hair is removed individually from the donor area using a special micro punch. The hair ring is mainly used as the donor. In most cases, the actual removal takes place at the middle back of the head.
Because compared to the front hairline, the parting or the middle head, this area is usually not as badly affected by the hair loss. The removed hair is stored in a special nutrient solution before implantation.
Then a mini needle, the so-called "Choi pencil", is used to implant the individual hair follicles in the scalp. The special thing about the DHI hair transplant is that the grafts are implanted directly without having to open channels in the scalp beforehand. This means that certain cuts that could contribute to scar formation can be dispensed with. It is also very advantageous that those affected do not have to shave their longer hair with this method.
It is also important to keep the scalp and hair moist for the first five days after implantation. There are appropriate moisture sprays for this.
After a hair transplant with the DHI method, it only takes about two months until the first newly grown hair can be seen. Accordingly, our hair transplant experience is extremely positive. To date, more than 200,000 hair transplants have been performed using the Choi method. This corresponds to around 36 hair transplants a day.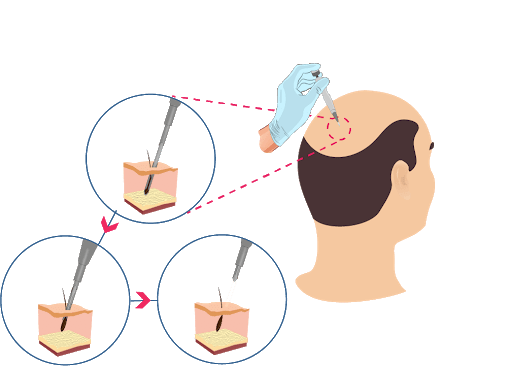 The experiences are positive worldwide
Those affected by hair loss from all over the world now rely on the DHI hair transplantation, which is based on broad knowledge from around 45 years of development and research. Incidentally, the method is not only suitable for the transplantation of scalp hair.
With direct implantation, breast hair, whiskers, pubic hair, eyelashes and eyebrows can also be used gently. Compared to other transplant procedures, the DHI method is a little more expensive, but it offers numerous advantages such as the particularly high growth rate.