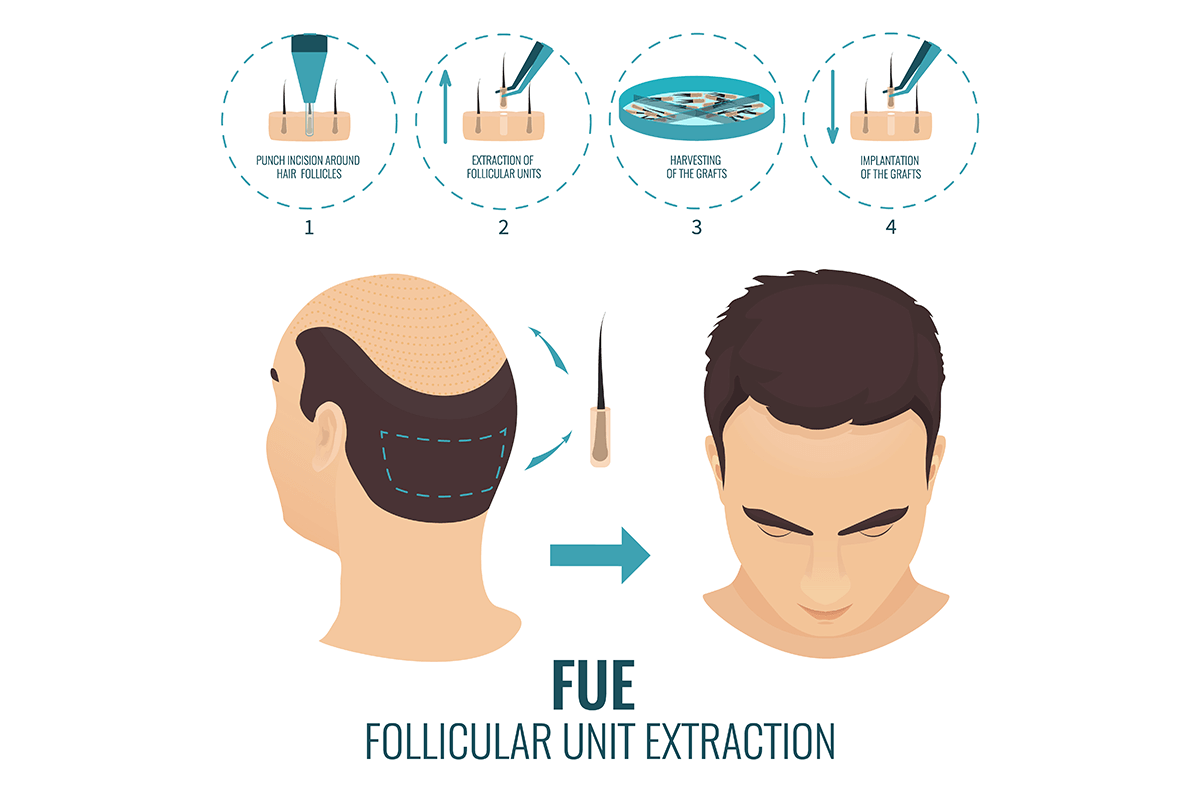 Hair transplantation using the FUE method
Hair treatments are becoming more and more popular, because many men and increasingly women no longer want to put up with natural hair, light hair, receding hairline or bald head. The revolutionary technique of FUE hair transplant can help here. This new method has largely replaced the conservative technique of FUT hair transplantation.
The new techniques and special clinics now allow an almost painless transplantation of hair (not only) into the scalp. These methods have a positive effect during and after treatment.
The healing process is also shortened by the accelerated growth. Since we started using this method, the response has been consistently positive. Our patients were completely satisfied with the result of their own hair treatment.
Who Can Have Hair Transplantation?
First of all, the need for hair transplantation is determined with the first examination. If the hair transplant specialist detects that hair follicles are alive or a temporary loss is experienced during his examination, he will seek solutions with treatments that will strengthen the hair follicles.
Hair transplantation is applied to people with hair loss due to age, hormones and familial inheritance. However; Hair transplantation can be applied to bare areas on the hair or eyebrows as a result of burns, hairless areas that have hair loss due to aesthetic operation and disease.
Every healthy individual can transplant hair.
Age or hair structure is not a restrictive feature for hair transplantation. It is necessary to have healthy hair follicles available and to be used as donors.
Although hair transplantation is not a surgical intervention, blood tests are performed for the procedures to be performed. People with diseases such as Heart, Diabetes, Liver Failure, Blood Pressure and Renal Failure cannot have hair transplantation.
FUE method applied in hair transplantation
In the Follicular Unit Extraction method, in the FUE method, hair follicles are taken one by one with micro punches that create scratches with a special tip 0.6mm – 0.8mm in diameter under local anesthesia, and placed in the bald areas, taking into account the natural hair exit angle and direction.
There are approximately 2-3 hair follicles in the collected grafts. In an average session, 4000-6000 grafts, ie 8000 – 12000 hair follicles, are obtained. The sowing time varies between 5 and 7 hours depending on the width of the open area. One of the most important issues to be considered in hair transplantation is that it is applied in hospital and operating room conditions.
The area where the hair follicles will be planted has been previously marked and determined. A channel is opened in this area and transplantation is made according to the size and direction of the hair follicle.
It is possible to transplant 50 – 60 hair follicles per square centimeter, depending on the number of roots and opening.
Time to see full results after hair transplantation
The recovery time in FUE method hair transplantation is very fast. It is necessary to be protected from external contact in the first week. For this, dressing is made using bandages. The washing process with special lotion and shampoo is continued for the first 10-15 days and then normal shampoos can be used.
Spills may occur within the first month after hair transplantation. The best formation starts from the 6th month and after 1 year, your hair will reach its most natural and bushy state.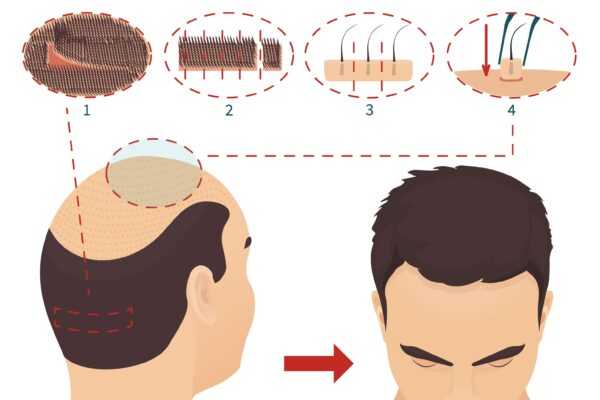 FUE hair transplant advantages
Only hair follicles are removed without removing tissue from the donor area.
In the donor area, no incision is made, only in the area where the hair follicles are taken, there are abrasions smaller than 1 mm in diameter.
Hair follicles taken from the donor area with the FUE technique can be used for beard, eyebrow and mustache transplantation.
Up to 6,000 hair follicles can be taken during the acquisition process, each of which has 2-3 hair strands.
With the FUE hair transplant method, hair follicles are placed at frequent intervals. It makes the hair more natural and bushy.
There is no loss of tissue and sensation with the FUE method.
Pain is not felt during and after the procedure performed with local anesthesia.