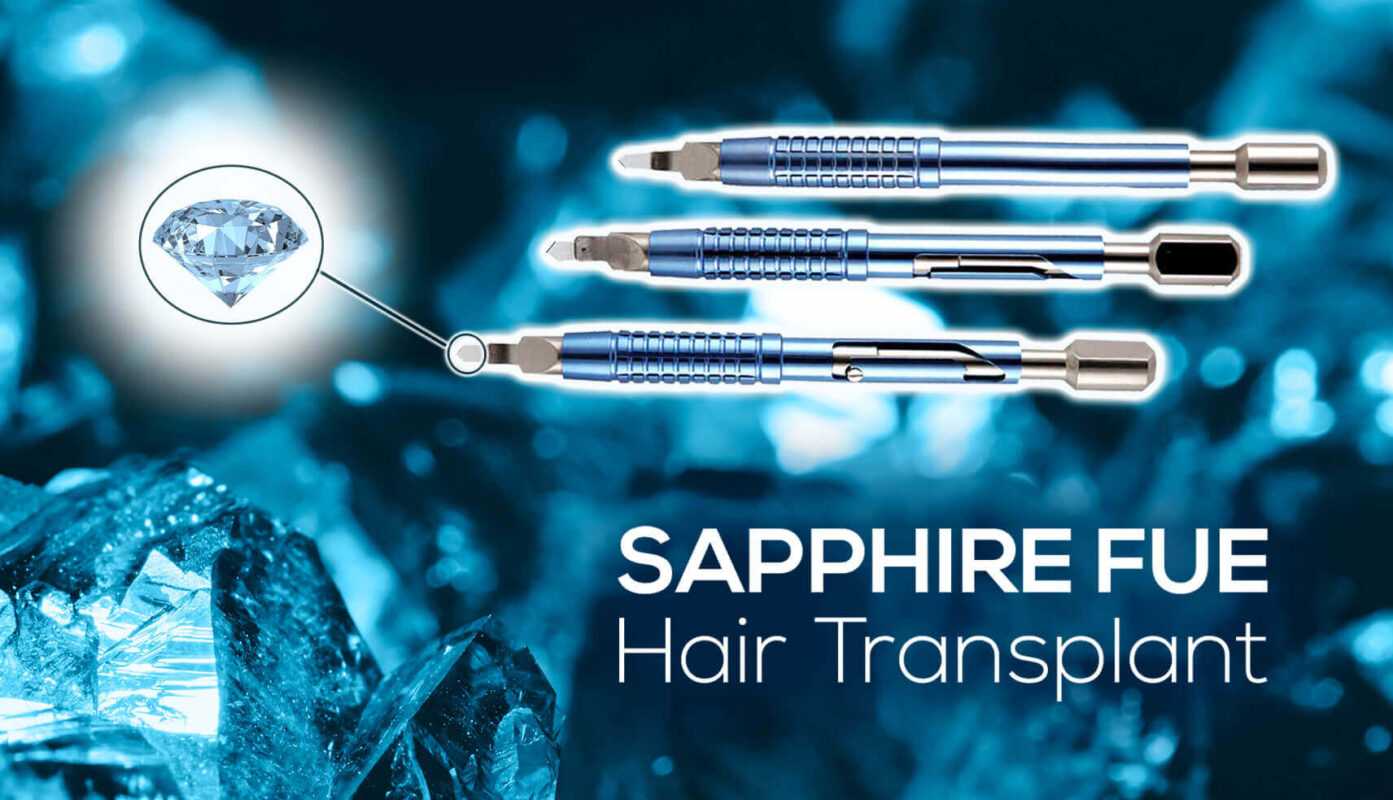 Saphir FUE – the most modern hair transplant
Many people suffer from hair loss and want to effectively remedy the consequences. A successful remedy is a successful hair transplant. A special method is the so-called Sapphire FUE hair transplant. This technique has significantly shaped modern hair transplantation.
The methodology and procedure
It should be mentioned at the outset that FUE stands for Follicular Unit Extraction. Here the donor hair is removed individually using a hollow needle. This hollow needle has a diameter of 0.6 to 0.9 mm and is driven using a fine micromotor. First the grafts (follicular units with one to three hairs including their roots) are removed.
In contrast to the previous methods, the Saphir FUE hair transplant is characterized by the fact that the second step is to work with sapphire blades. These blades have sizes from 0.8 to 1.5 mm. The specific size of the sapphire needle is adjusted according to the individual structure of the hair of the respective patient.
The steel blade that was used to open the channels during the grafting has had its day. Eventually, the steel blade originally used could only open u-shaped channels for hair transplantation.
In contrast to this, the revolutionary sapphire blade now being used enables the opening of V-shaped channels as part of the Saphir FUE hair transplant.
The healing process is also shortened by the accelerated growth. Since we started using this method, the response has been consistently positive. Our patients were completely satisfied with the result of their own hair treatment.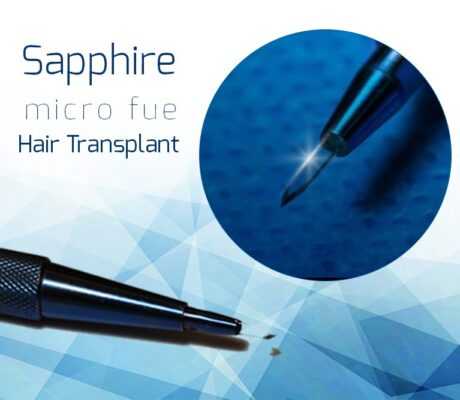 Difference between Sapphire FUE and Classic FUE
The only difference between Sapphire FUE and classical FUE; It is the use of blades obtained from sapphire, not blades obtained from steel material during channel opening. Sapphire is not only a highly precious crystal but also a better element for making incisions. Because it does not lose its sharpness.
The use of sapphire blades in the FUE technique has started an innovative era in hair transplantation. It has led the FUE technique, which has been the most widely accepted globally since 2004, to take one step further. Sapphire blades allowed smaller channels to be opened compared to steel blades, causing a positive effect on the healing process.
In hair transplantation, incisions (opened channels) where hair follicles will be placed are considered the most important stage for a successful operation. All determinants affecting naturalness such as the direction, density and angle of the transplanted hair follicles are shaped depending on the success of the canal opening. Sapphire blades, varying in 1.0-1.3 and 1.5 mm, allow smaller, closer and more channels to be opened.