Vaser Liposuction Turkey
Liposuction continues to be one of the most popular cosmetic surgeries in the world. This safe procedure is used to remove obstinate fat deposits that are not resolved by exercise and dieting. Modern surgical knowledge and techniques allow for small incision sites, quick recovery times, and significant aesthetic results.
Overview
Fat is essential to life and our bodies are designed to store it. However, in this age of low-nutrient, convenient, high-calorie foods, many people store more fat tissue than they need. Fat can be stored in the butt, thighs, abdominal area, back, and even in the cheeks.
Liposuction is a safe body contouring cosmetic procedure that removes excess fat and reshapes the body in targeted areas. It helps to reduce the risks for heart disease, stroke, diabetes, and other weight-related health conditions and very often increases the patient's self-confidence.
This article reviews the goals of liposuction, some of the pros and cons associated with it, and who makes a good candidate for having it performed. It also looks at the different types of liposuction procedures that are available, discusses some before and aftercare tips, and finally, reviews the risks and possible adverse effects associated with this safe but serious surgery.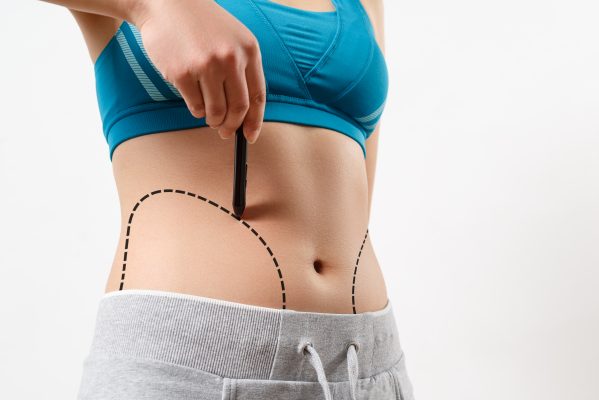 Goal of Liposuction
The goal of liposuction is to remove stubborn fat deposits, most commonly on the stomach, hips, back, and thighs. The procedure is a potential solution for those wishing to reshape their body contours to enhance their overall attractiveness. It is often performed along with other "mommy makeover" procedures like breast augmentation or a tummy tuck. Liposuction can also be used for breast reduction in women with large, heavy breasts; and for removing excess fat tissue in men with feminized breasts, a medical condition called gynecomastia.
Types of Liposuction
Liposuction techniques have been evolving for decades. Modern lipoplasty involves various possible approaches for removing stubborn adipose tissue. Although it is considered safe for most good candidates, there are still risks for minor and major side effects.
In general, liposuction involves making small incisions in strategic locations that allow large volumes of fat tissue to be vacuumed out. The suction wand used in liposuction is called a cannula. Modern variations in liposuction technologies include:
Tumescent liposuction
Power assisted liposuction
Radiofrequency-assisted liposuction
Ultrasound-assisted liposuction
Laser-assisted liposuction
Water-assisted liposuction
Liposculpture